Over the years we have developed extensive connections for all forms of finance and funding. It's essential that you secure the right finance package to suit your business needs. You may not be aware of some of the innovative and constructive techniques we can use to ensure your business continues to develop and grow.
Give us a call or fill in the form here to get things started. You can be sure that any information you supply will be treated sympathetically and in the strictest of confidence. Your initial contact and our preliminary assessment are both completely free of charge - it's free until we quote a fee!
We do not believe in charging just to see if we can help - that's not fair on you. We certainly wouldn't do business with an organisation that wanted money just to make an assessment - and neither should you!

Commercial property finance

Commercial bridging loans

Mezzanine finance

Venture capital

Business angel funding

Asset based lending

Asset financing – HP and leasing

Turnaround finance

Sales aid leasing
Factoring and Invoice discounting

Bank refinancing

Trade financing

Professional practices funding

Merchant services

Business cash advance

Financial Restructuring

Amalgamations

Mergers
Specialists in financial analysis, corporate reconstruction, business counselling and crisis management
Here are some of the facilities we have available:

The first step is always the hardest. We try to make it as easy as possible.
Contact us today for a friendly, confidential chat about your business and your hopes and aspirations. We are here to help! Fill in the form here and send it to us to get things started (it's still free).
Call 0800 567 7780 or email us today



Corporate Management Services
Business should be an opportunity - not a headache!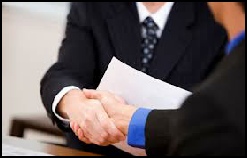 Assisting business owners with their financial and management challenges in a confidential and constructive way